At Umami we believe that food not only nourishes the body but also the mind and, for this reason, we wish to offer you a new way of savouring it. Our philosophy is based on delighting in a unique experience through flavour, awakening our senses and evoking memories, creating new experiences and producing pleasant sensations.
Our challenge is to fully satisfy our customers through the quality and service we offer. We are discrete, professional and experienced in creating new experiences through cuisine. We will gladly take your preferences as guidance and transform them into a unique, authentic and creative event with which to surprise your guests.
Rely on Umami as a guarantee of success and authenticity for your events. You will find us on the island of Mallorca, a privileged haven in which gastronomy is typically Mediterranean, in a blend of tradition and innovation.
If you're planning your stay in Mallorca and wish to celebrate a special occasion or simply wish to enjoy a unique experience, contact us and let us make your wishes a reality. We will gladly drive to any area of the island, and if your wish is for us to provide our services elsewhere, do not hesitate in letting us know.
The quality we offer in our cuisine lies in the ingredients we use and in the care we take with every dish that we prepare. We work with seasonal products and always strive to prioritise local produce.
We make sure to turn any event you wish to celebrate, into an unforgettable experience. We take care of preparing the menu, purchasing necessary products, preparing the kitchen, organising and setting the table, and subsequent clean-up.
Get in contact with us for:
Birthdays
Special occasions
Private dinner-parties
Private chef in your house or villa
Chef on yachts during your holiday in the Mediterranean
Umami is made up of Javier Ansari Martin and Benedetta Felcini, two professionals of gastronomy whose paths at work in a Malaga restaurant in 2011. The true passion that both of us felt for cooking drove us to start this adventure together.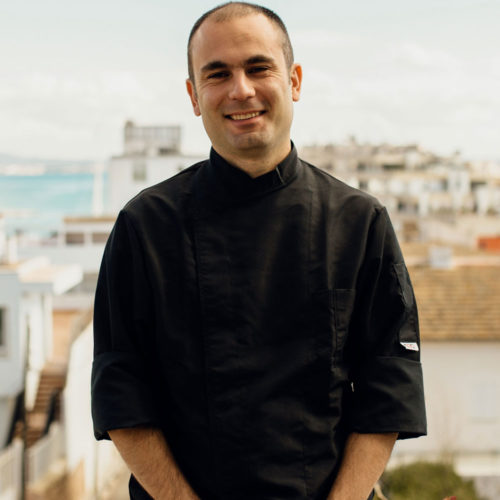 I grew up in Salamanca, there I graduated from the Escuela de Hostelería. My passion for cooking took me on a journey around Spain and England. In these 15 years' experience I've had the opportunity of working in 5* hotels such as Hacienda Zorita 5* of Salamanca or Fontsanta Hotel 5*, in Campos, Mallorca. Also in high-quality restaurants such as Brighton's Okinami Japanese Restaurant (England), or the Adrian Quetglas Restaurant in Palma de Mallorca.
I now wish to bring my experience to your dining table.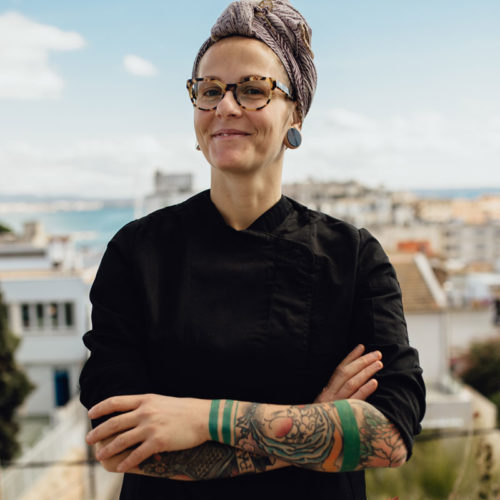 I was born in Arezzo, a town in the Toscana (Italy). I worked for some time in my brother's restaurant and at age 20 awoke my restless love for travel and cuisine. These two passions led me to live and work in Spain, Brazil, Argentina and England, and I have learned a great deal from these places both as a human and as a chef. As a good Italian, what I most like to prepare are of course, bread, fresh pasta and… deserts!!
We offer an exclusive in-house private service for private dinners or special occasions. If you would like to have a private chef in your home or villa, or maybe to organise an event on a yacht during your holidays in the Mediterranean, at Umami we help you make your event not only surprise but also into an unforgettable one. Leave the planning and organising of menus in our hands, you need only relax and enjoy.
Don't hesitate to contact us if you would like more information or to book our services.
Telephone.

+34 633 16 20 59


Email. info@umamimallorca.com
Seven days a week